15 Phenomenal Papercut Designs
Artists have taken the words paper and cutting to a place far beyond our imaginations. Papercutting is a paper craft that involves—you guessed it—cutting out designs from paper. People usually use a combination of craft knives and scissors to hand cut their designs. The snowflakes and people-chains you used to make in kindergarten are both forms of papercutting.
Sounds pretty straight forward, huh. So what's the big deal? Well, papercut designs can become so much grander. You've got to see it to believe it!
Like all art, papercutting tells a story and welcomes us into a whole new world. It is just as beautiful and captivating as a painting.
Check out these incredible papercut designs and see what all the hype is about.
---
Ever read a book that was so bad you wanted to tear out the pages? Instead of throwing your money away, create a brand new story like this.
[caption id="attachment_9272" align="aligncenter" width="459"]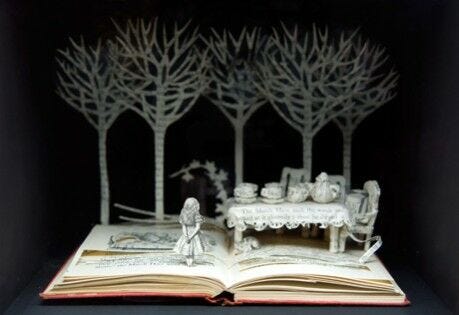 via
Chronicle Books Blog
[/caption]
---
Just look at those cut lines! Everything has been crafted with such detail, from the roots to the leaves.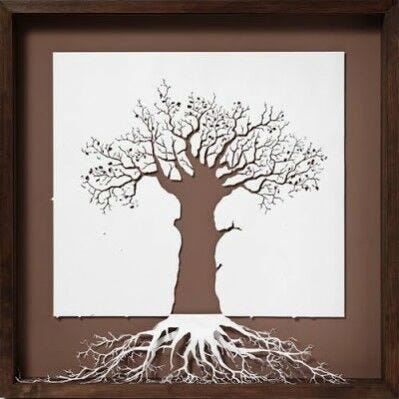 ---
Raise your hand if you think these could pass as paintings! I told you, you need to see them for yourself. Can confirm: these are hand cut papercuts inked with acrylic.
---
 Bovey Lee is a paper craft genius! Look at these elaborate scenes.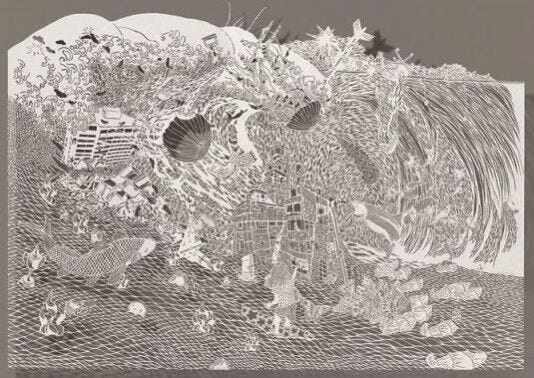 Here's a closer look at Lee's cutting patterns. So exquisite!
[caption id="attachment_9310" align="alignnone" width="550"]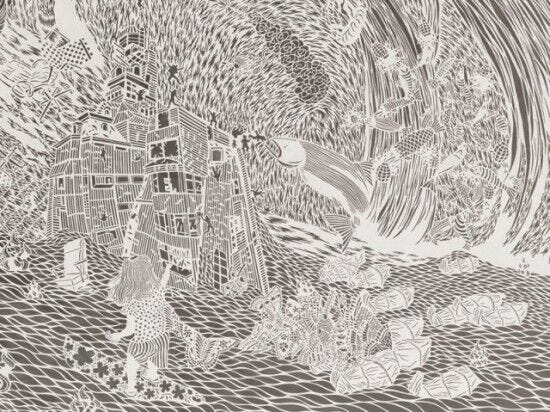 via
Colossal
[/caption] [caption id="attachment_9320" align="aligncenter" width="550"]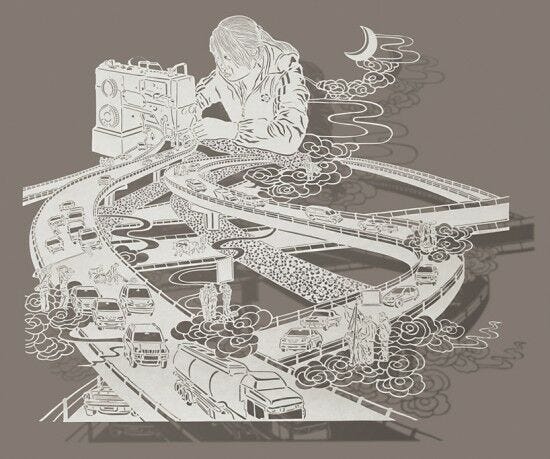 via
Design Boom
[/caption]
---
One of my favorite paper cut artists is Elsa Mora. Her paper cut design simply captivates you and makes you wonder what message she's trying to send through her cut design. A lot of her work incorporates people and nature. Her art makes use of realistic themes with a slight touch of the "huh?" factor.
[caption id="attachment_9264" align="aligncenter" width="420"]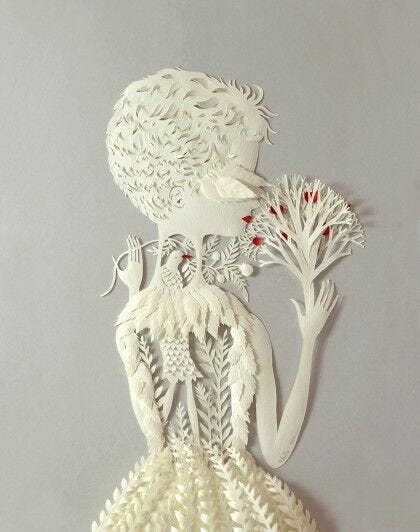 via
All About Papercutting
[/caption]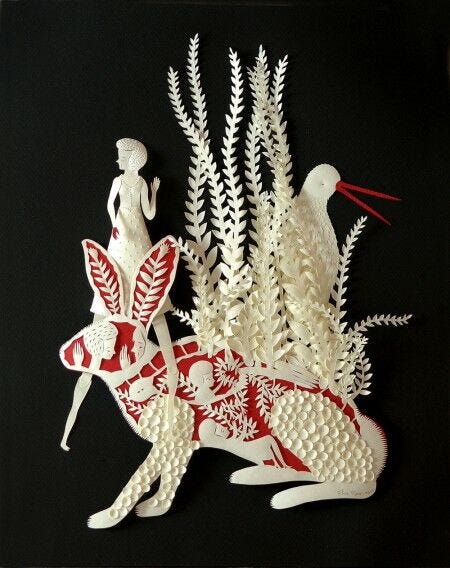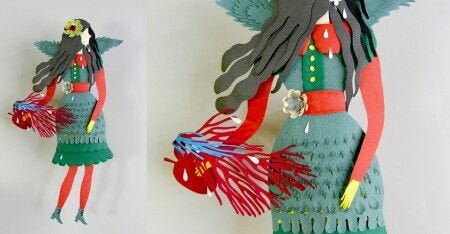 ---
Cathy Choi created such an amazing papercut with so many different scenes. In each window is a new adventure.
[caption id="attachment_9289" align="aligncenter" width="450"]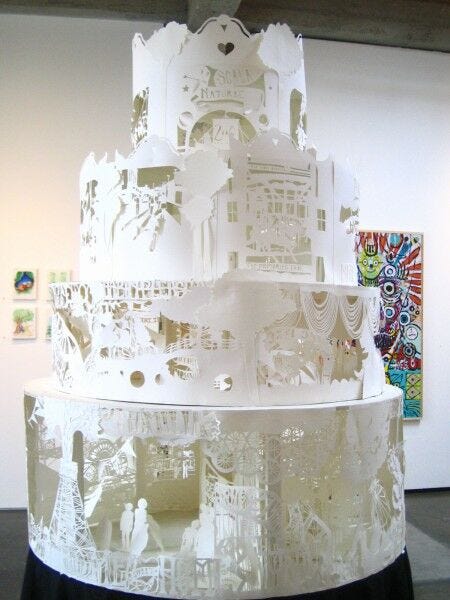 via
Squidoo
[/caption]
---
Tying the knot? How about some beautiful papercut flowers to go with that lovely dress?
[caption id="attachment_9274" align="aligncenter" width="319"]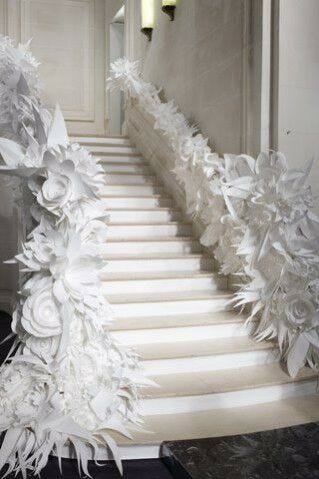 via
The Wedding Chest
[/caption]
---
So what can an average Joe do with papercuts? There are so many possibilities! You can pick up papercutting anytime and instantly create cool designs of your own creation.
Don't be intimidated by the papercuts above; you are perfectly capable of creating marvelous paper art even as a beginner! Use our cardstock paper to showcase your designs.
Make your own papercut save-the-dates!
[caption id="attachment_9297" align="aligncenter" width="430"]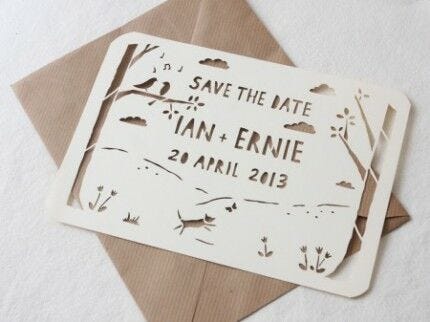 via
Beetle Cherry
[/caption]
---
Send a thank you card.
via Springfair
---
Decorate your home with a nice work of art.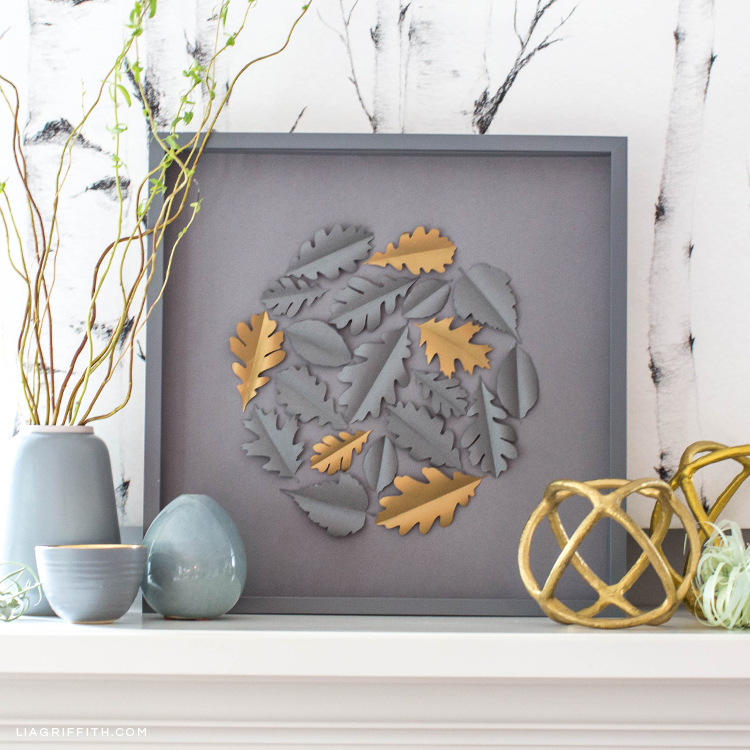 via Lia Griffith
---
Before you know it, you'll be able to create remarkable, original paper art.
Can't find the perfect outfit? Make a dress!
[caption id="attachment_9295" align="aligncenter" width="399"]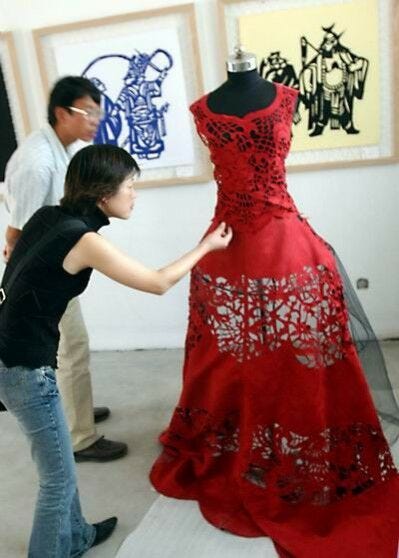 via
People's Daily
[/caption]
Whether you are looking to make a handmade card or just need some inspiration for your next art project, papercutting is one of the art forms you absolutely must try!
---
Edited on 12/16/2019 by Dana Kim.