JAM PAPER: Every C

o

l

o

r

. Every Size.
New Products

Choose from a variety of paper & cardstock
options, available in a variety of styles, sizes & colors,
perfect for any occasion!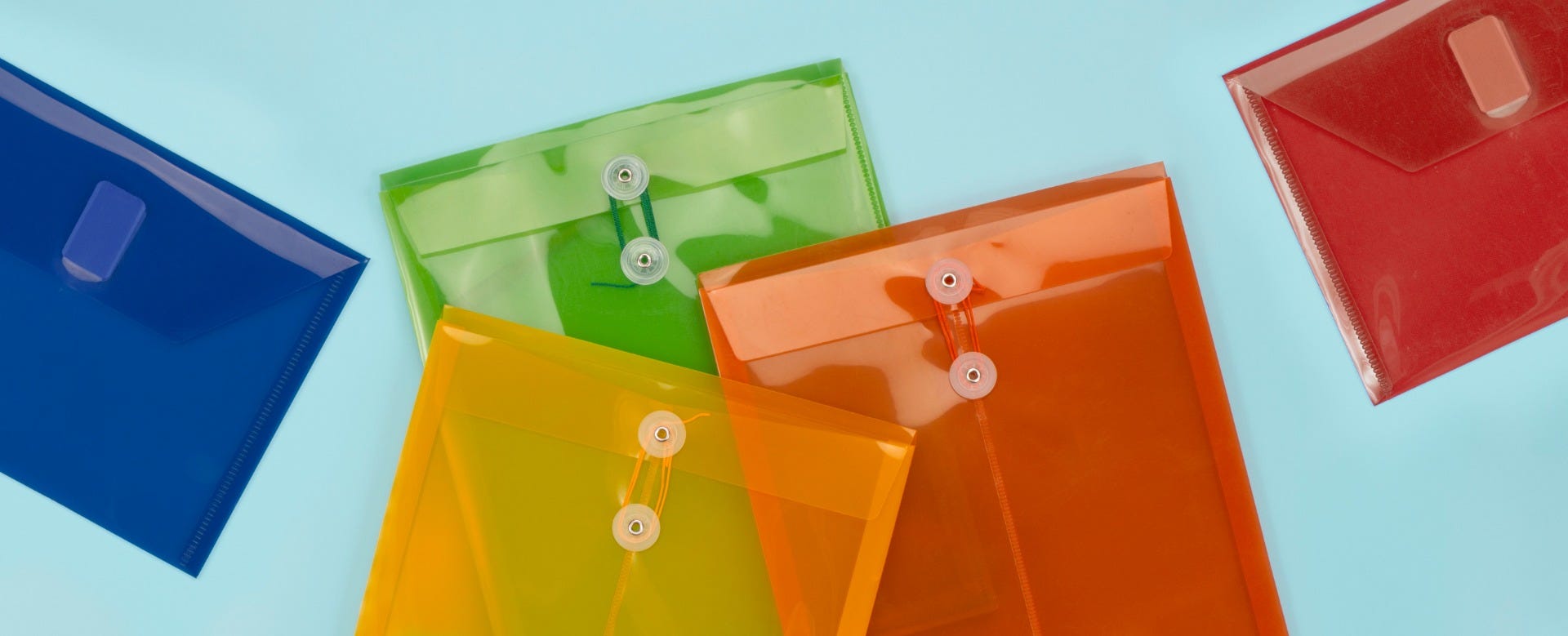 Bright color, bold security.
Built with care using sturdy plastics, these envelopes
are your solution for those rough and tumble days.
Our Gift Wrapping collection will make any gift as beautiful, ornate, fun, and exciting as it can be. Our collection is categorized in over fifteen sections, making sure that whatever item you need to embellish and decorate your gift is right at your fingertips.
Every Color, Every Size
At JAM Paper and Envelope, we believe that envelopes are just as important as the message inside. That's why we offer the most extensive line of paper and plastic envelope options in the world. We sell thousands of different envelopes for both business and personal use. Our specialty envelopes come in all the colors, styles, and sizes you will ever need. Therefore, our philosophy is to live life colorfully.
Check us out for mailing envelopes for any occasion, whether it be for wedding invitations, greeting cards, holiday cards, RSVP cards, or even school organization announcements. A7 Envelopes are our most popular of the invitation sizes, and our #10 is our most popular size of the Business Envelopes.
Of course, we have white envelopes, but we also offer a full spectrum of colors! From the colors of the rainbow to neutrals, from silver metallic to clear translucent, we've got it. We guarantee to add a pop of color, class, and charisma to every invitation, card, and letter you send.
Office Supplies
Our extensive assortment of colorful office supplies makes it easy for you to create an efficient and professional working environment. Get everything you need for your work or home office and classroom, all in one place. Start clicking through and find a rainbow of colors and a spectrum of office & school supplies! Red tape dispensers, purple paper clips, yellow rubber bands, and a vast color assortment of pens is only the begining!
Search through our featured products to find all the standard material you need for school. Want to make your college dorm workspace sleeker? Looking for a new way to increase that parent-child bond? How about a matching set of tape dispensers and staplers? Your search ends here at JAM. From pencil cases to store your pens, pencils, markers, and plastic document holders to hold your reports, essays, and projects. We even carry plastic binder envelopes which can connect to your binder for even more storage! Don't let your school year go by without being prepared and shop our school supply page today!
Gifting
We cover all your birthday, anniversary, wedding, or other special occasion needs. From our beautiful line of cards and notecards to our large assortment of gift bags and boxes, to wrapping paper and bows, we have everything for every occasion. As you browse through our various categories, you will find great colors, sizes, and patterns to elevate your gift-giving.
With our vast assortment of gift bags that have assorted sizes, shapes, colors, and designs, all you will have to do is pack it with our colorful tissue paper, and your gift is good to go! Or try our gift boxes that already look spectacular! We have every color box – some with designs, some solid, some with a foil finish, and some with a glossy finish. We want you to present the best gift you can!
Folders
Protecting, organizing, and storing your documents will no longer be a hassel with JAM folders. Our folders are made from long-lasting, quality material that can withstand normal wear and tear and ensure your documents are protected from damage. Homework, presentations, and important work documents are covered! We have colors and styles for every class, every project, and every presentation.
Our collection of folders includes glossy, pop, and heavy-duty styles. All styles come in a wide array of color and patterns, giving you the best selection possible. From clear to black, smooth to textured, we have it all. Whether you are a student who color-codes each class or a professional who wants to make a statement, JAM is sure to have the folder for you!